This post may contain affiliate links, if you'll make a purchase, we may earn some commission without extra cost to you. Thanks for supporting.
Do you want to get highly ripped and lean muscles faster?
We spend a considerable amount of time to research whether Xtreme NO is beneficial or harmful to you. After a long journey of focusing on ingredients, side effects, customer reviews and scientific studies. I'm able to condense and summarize the information in well defined Xtreme NO review.
By the end of Xtreme NO review, you'll end up in knowing all about this product that you must need to know before making a purchase.
Let's get started…
Xtreme NO Review
Xtreme NO is a pre-workout herbal formula specially designed to carry you through even high workouts of bodybuilding. Unlike other alternatives that contain one active ingredient, this product contains many high active ingredients making it unique and powerful.
Xtreme NO provides you an extra boost of energy for longer workouts sessions without making you feel tired. This product increases the muscle mass and leans your muscle at a fast rate.
On the other hand, nitric oxide compound in this product promotes your workout and recovery by boosting blood flow to muscle without increasing the blood pressure simultaneously. With the help of nitric oxide booster, your muscles remain oxygenated and well-nourished.
Xtreme NO Manufacturers
The Xtreme NO pills manufactured by a company, Advance Sports Nutrition and they introduced it during 2008 to market out around the world.
Their manufacturers claimed this product free from any side effect and made this product with natural ingredients making it safe and effective for consumption by its customers.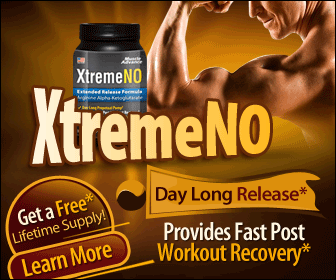 Xtreme NO Ingredients
Xtreme NO blended with highly active ingredients that may not find in any other related supplement of this kind. They are listed below with their actions in this formula.
L-Arginine Hydrochloride: You'll notice that there are 3 forms of L-Arginine included in this formula. This is the salt form of this formula. Because different molecules break at a different rate so availability of these L-Arginines ensures that you'll not hit a wall during mid or post-workouts sessions – fulfills the needs time by time.
This ingredient in this supplement plays a major role in increasing the blood flow to the muscles and increasing the wall of blood vessels, helps the muscle to receive more nutrients and oxygen effectively – again without increasing the blood pressure.
L-Arginine Alpha Ketoglutarate: This unique molecule combines L-Arginine with Alpha Ketoglutarate. Studies showed that this molecule can combine with ammonia to reduce its toxicity. It plays a major role in dilation of blood vessels.
L-Arginine Ketoisocaproate: This form of L-Arginine supports the production of adenosine triphosphate or ATP to make the energy available to your body during workout sessions when needed.
L-Citrulline: It's another amino that makes building blocks required to make nitric oxides. Research conducted that L-Citrulline is much better than nitric oxide booster than L-Arginine.
The studies found that the individuals who take L-Arginine or L-Citrulline, the arginine level in the blood remains higher. This indicates that blood readily doesn't use arginine as it does citrulline.
Dicalcium Phosphate: This salt form of calcium is much important in any exercise of muscle related work as it supports bones and issues. Without this, your bones can be deficient calcium, necessary for healthier and stronger bones. In addition, you get great muscle pumps – that full post workout feelings.
Nicotinamide Adenine Dinucleotide: This substance is most in the production of energy in your body – shortly name as NADH. It plays role in increasing your focus and drives to help you get the most out of your workouts sessions. It's found to the best alternative to people who usually can't tolerate caffeine, yohimbine or other stimulants.
Other ingredients used in the formation of this supplement include Dipotassium Phosphate, Microcytrallaine Cellulose,  Stearic Acid, Hypromellose, Hydropropyl Cellulose, Croscarmellose Sodium and Magnesium Stearate.
Xtreme NO Side Effects
Fortunately, there are no side effects found using Xtreme NO. However, if you found any adverse reaction after using this product then stop its use immediately and consult your doctor immediately. But such case didn't find yet but it's better to advise.
Xtreme NO is Scam or Legit?
This product is totally legit and it's been there on the market for many years and their customers are satisfied with their results.
Xtreme NO Customer Reviews or Testimonials
Before making a decision to use this supplement, it's fairly good to see the people who already used this product and what are their reviews about it. To be honest!
Jacob, VA
Once you hit 30 you sort of hit a wall. I've been taking pre-workout sessions for years but it wasn't cutting it. So, I talked to my gym buddies and it turned out my tissues was that it wasn't extended release. And that made sense – I would get so pumped for a workout and in 30 minutes I'd just die. It was disappointing. So, I started looking extended-release nitric oxide booster and found this one. It works great! I do take it with caffeine though, just to give me an extra boost.
Mike, NJ
I have tried a lot of muscle building products, and the results were up and down. When I took creatine I would get real big and bulky, but almost looked like a fat. When I took an hgh supplement or a fat burner, I would shrivel up into nothing. Xtreme NO was great because it allowed me to build lean muscles and burn fat at the same time.
Micheal, CA
I feel energized even after the workout and this has become possible only due to Xtreme NO. I would recommend this to all my friends out there. Use it. It has got no side-effects.
Xtreme NO Does it Work?
Xtreme NO works like other nitric oxide boosters. First, it works to improve your blood blow in the muscles, support muscles during a workout recovery and boost endurance. Both L-Arginine and L-Citrulline works together to support increased blood flow along with dilation of blood vessels.
It supports and increased oxygenation and nutrition in your body so by lifting a heavy weight you don't get out of energy that can result in muscle fatigue. It has the ability to clear out muscles waste helps to delay the onset of fatigue. This nitric oxide booster supplement keeps the muscles well-oxygenated and well-nourished for many hours.
This bodybuilding supplement supports your body during pre and posts workout sessions. The Xtreme NO capsules recommended for the intake of 2 capsules.
Pros of Xtreme NO
Following are the advantages of this muscle building supplement:
This product contains L-Citrulline which boost nitric oxide level making it one of its kind
It contains electrolyte support to support your body during workout sessions more effectively
It burns the fat faster and boost the overall energy of the body
Increase oxygen production and speed up the recovery process
Pumps muscle to help you get the most out of your gym efforts
Promote strength and endurance
90 days money back guarantee on all packages
Cons of Xtreme NO
Following are the disadvantages of this bodybuilding supplement:
It's available only online
Sometimes shipment takes time to reach your address
Where to Buy Xtreme NO
This product costs from $48 to $149.85 and free bottles are available in different packages. Pricing plan of Xtreme varies in different packages as follows:
One bottle (1-month test plan) cost $48
3 months plan costs $99 + Free Shipping
5 months special offer sells for $149.85 + Free Shipping (3 bottles + 2 free bottles)
This product is available only on their official website. They ship the product around the world so you don't need to worry about the supply after making an order. They also offer free trial to some authorized countries.
We recommend you to get their offer directly from this official website. If you want a bulk supply of the product then they can also give you a special discount.

FAQs
We received different question related to the product that people ask and it's good to share their answers with you. Following are the questions that people most interested to know their answers.
How to use Xtreme NO supplement?
The direction of the label states that you should 2 tables 45-60 minutes before workouts on an empty stomach. If you don't take enough caffeine then it's fairly better to use it with caffeine to get an extra kick.
How long does it take to seeing results?
That's a pretty nice question that most people ask only for this muscle building but also for other supplements. So, the answer is that you should start feeling the results within the first few days after the use. You can expect higher energy, fat loss and muscle gain in about 2-3 weeks
What are the precaution to use Xtreme NO supplement?
If you're on a medication then we'll recommend you to consult the doctor first before using this supplement. It's recommended to use this product by people under 19, planning to surgery and pregnant should avoid to take it. Keep the product in dry cold places and away from children.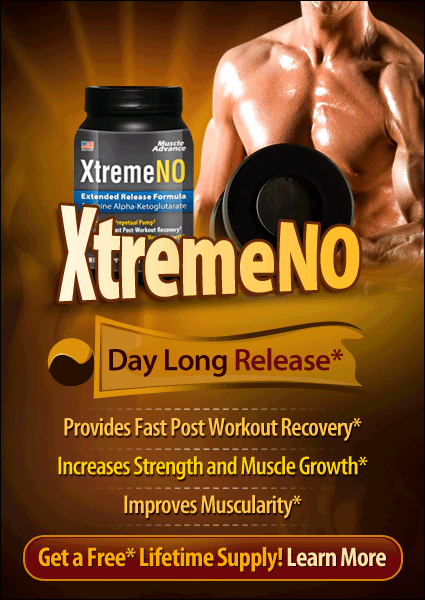 Final Verdict
The Xtreme NO is especially for any individual interested in boosting their nitric oxide level and muscle gains. It's made natural ingredients and most prominent is L-Citrulline that you may not find in other related supplements.
This product risk-free from any adverse side effects. This product clinically tested and proven for muscle gain. Surely this one of the best supplements available today.
Everything that you need to know about this product has given in Xtreme NO review.
If you believe that this product is a right choice for you then rush your order here on their official website.
If you've any experience of using this product then must share your unbiased product's review.
Author Details
Latest Posts
Contact Me
Baber Siddiqui is the Founder of Dermovay and formerly a medical student. He is also an Entrepreneur which help other individuals to make their way to goodness. He believes in communicating the truth as much as possible and through his written skills, engages with audiences of different demographics for a better understanding of mankind.
Xtreme NO
Xtreme NO is a pre-workout herbal formula specially designed to carry you through even high workouts of bodybuilding.
PROS
Contains L-Citrulline which boost the blood flow to muscles
Burns fat faster and boost the overall energy of the body
Increase oxygen production and speed up the recovery process
Promote strength and endurance
90 days money back guarantee
CONS
Not Available in Local Stores
Not for Children Under 18
Not Suitable for Pregnant Women
Not Suitable for People Planning to Surgery
Add your review